New Testament translation in everyday Tetun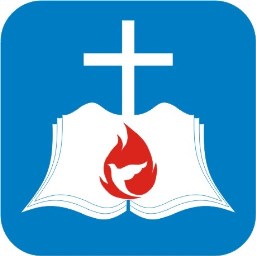 Testamentu Foun ba Ema Hotu was launched as an app in October 2021,
and is available as an app from Google Playstore.
It can also be downloaded as EPUB, PDF or HTML from
here
.
For more information look up "Biblia ba Ema Hotu" on Facebook.
Medical glossary

Dili Institute of Technology with Maluk Timor
2023, Glosariu termu saude ho mediku (Tetun/Ingles) - Tetun/English glossary of health and medical terms.
Download as
book
and
cover
.
Download interactive Tetun/English
dictionary
, which includes it.
Resources
Our publications include Tetun language learning materials, manuals to teach Tetun writing and academic skills to university students, and dictionaries and technical glossaries. You can also download many of our articles and conference presentations, mainly on Tetun, but also on other languages in Timor, on language teaching, and on other aspects of Timor. For details, click
here
.
Tetun, English and Portuguese for DIT students

All Dili Institute of Technology students study three languages:
The Tetun course teaches academic skills in Tetun, using our own textbooks, available here.
The intensive English course runs for 15 hours per week in first year, and 5 hours per week in second year, by which time they are focusing on English for their own areas of study.
The Portuguese course aims at increasing students' knowledge of Portuguese, including in their areas of study.
Tetun writing courses
When time permits we can provide courses in Tetun writing skills for other institutions, as well as training in the use of our Tetun textbooks for teaching at tertiary level.
For futher information, contact us.
2019.
Disionariu interativu Tetun-Ingles
. Dili: Dili Institute of Technology. Haree iha
nee
.
2019
Tetun in Timor: How a local language rose to take over a country
. Babel.
Hajek, John, & Williams-van Klinken, Catharina.
2019.
Language contact and gender in Tetun Dili
: What happens when Austronesian meets Romance? Oceanic Linguistics, 58(1), 59-91.